What are Bi-Folding Doors?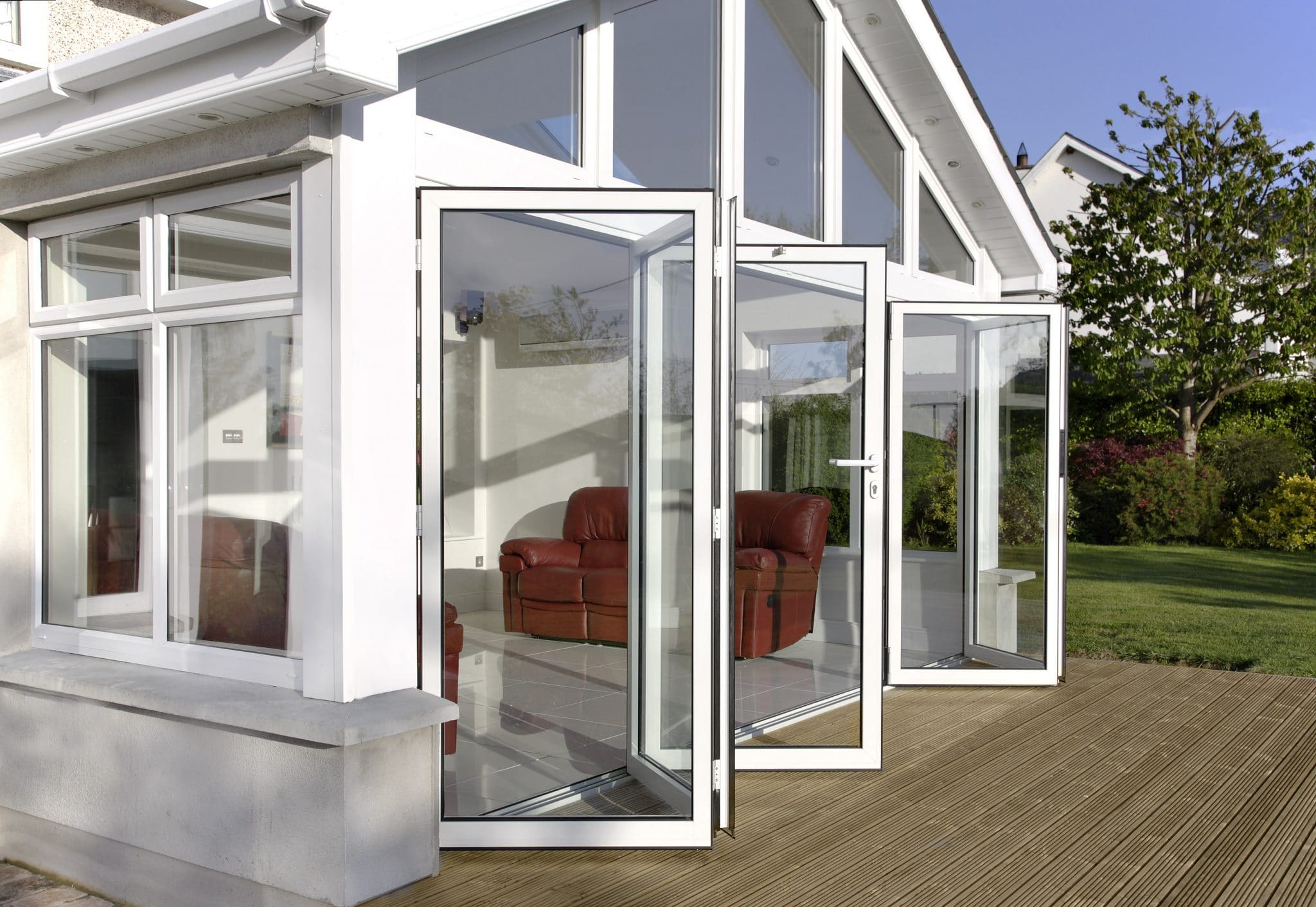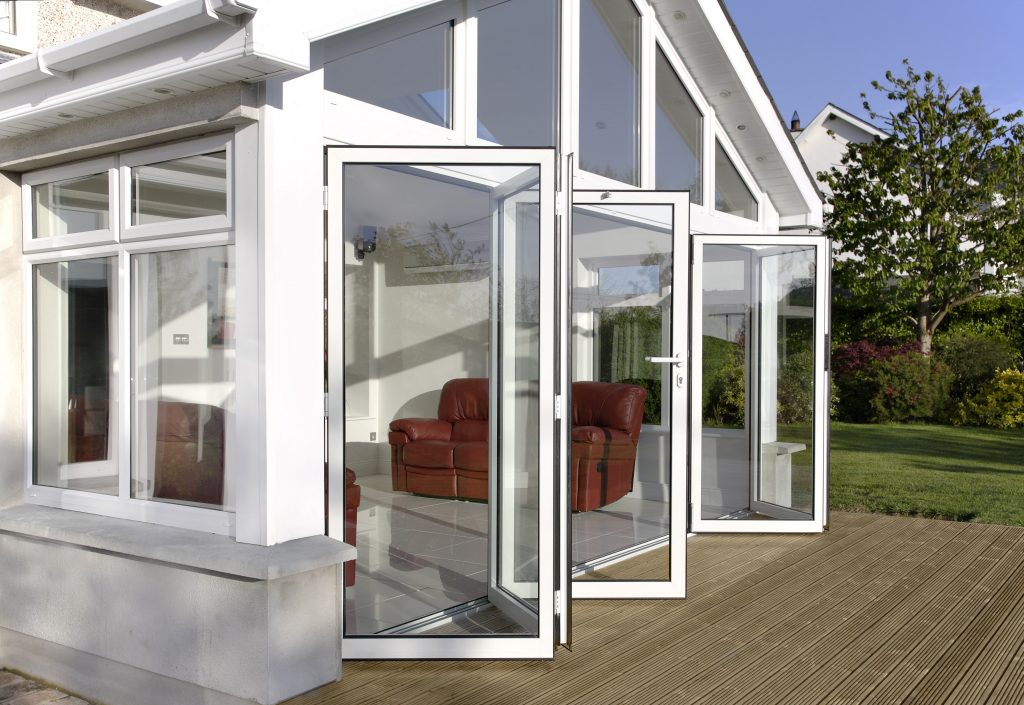 The bi-folding doors are becoming more popular than ever before, thanks in part to their regular appearance in television home make-over and lifestyle programmes.
These are a set of 2 or more glass doors designed to open in a concertina style. They fold flat when opened, however, unlike the sliding patio doors, these will just stay half-open. These doors are designed to connect your living space to a garden or terrace.
In case your home and garden are only separated by a wall, it makes a lot of sense to use Bi-Folding Doors. These are made from PVC and they offer you a way to add some fresh air as well as lots of natural light inside your home. You basically get security and outstanding visuals at a very good price, without having to worry about any downsides.
Add the wow factor to your home
Imagine being able to open up an entire wall of your room, creating space and letting fresh air and natural daylight flood into your home.
Whether you have a bedroom with a Juliette balcony, a dining kitchen, a conservatory or an orangery, bi-folding doors can provide a stunning alternative to patio or French doors.
Oaktree's bi-folding doors were the first fully bespoke PVCu bi-folds to be designed, engineered and made in the UK – and we believe they are still the best.
Available in a wide choice of opening configurations and colours, your Oaktree bi-fold has ultra-slim sightlines, providing your room with a clean, modern appearance.
Safety features include the innovative low threshold option for family-friendly and wheelchair use.
What's more, the Oaktree bi-fold offers high energy efficiency, combined with the best security features on the market – bringing you a modern space-saving solution for your home that will definitely give it the 'wow' factor.
Timber or aluminium are often perceived as the only materials that can be used for bi-folding doors, but doors more from lead-free PVCu can actually offer many more benefits:
Smoother operation
Higher thermal efficiency
Lower maintenance
Can perfectly match your other doors and windows
With Oaktree's foiled woodgrain-effect options, your bi-folding doors can have the appearance of timber, without the need to repaint them each year.
If you choose our flat grey frames, your bi-folding doors will rival the most contemporary aluminium range on the market, keeping your home much warmer at a more cost-effective price.
What you will like about the Bi-Folding Doors is that they are designed with durability in mind. Their frames are very powerful, yet at the same time, you can easily adapt these doors to your own needs. You can add them as close or as far as you want from one another. On top of that, you can add a multitude of glass styles if you want, that's up to you.
The Benefits of Bi-Folding Doors
If you want to lower the energy costs while also having a great view of your garden, the Bi-Folding Doors can be an excellent pick. These doors prevent the heat from escaping your home. You get to retain the heat inside, and at the same time, you can avoid spending a lot of money on energy too!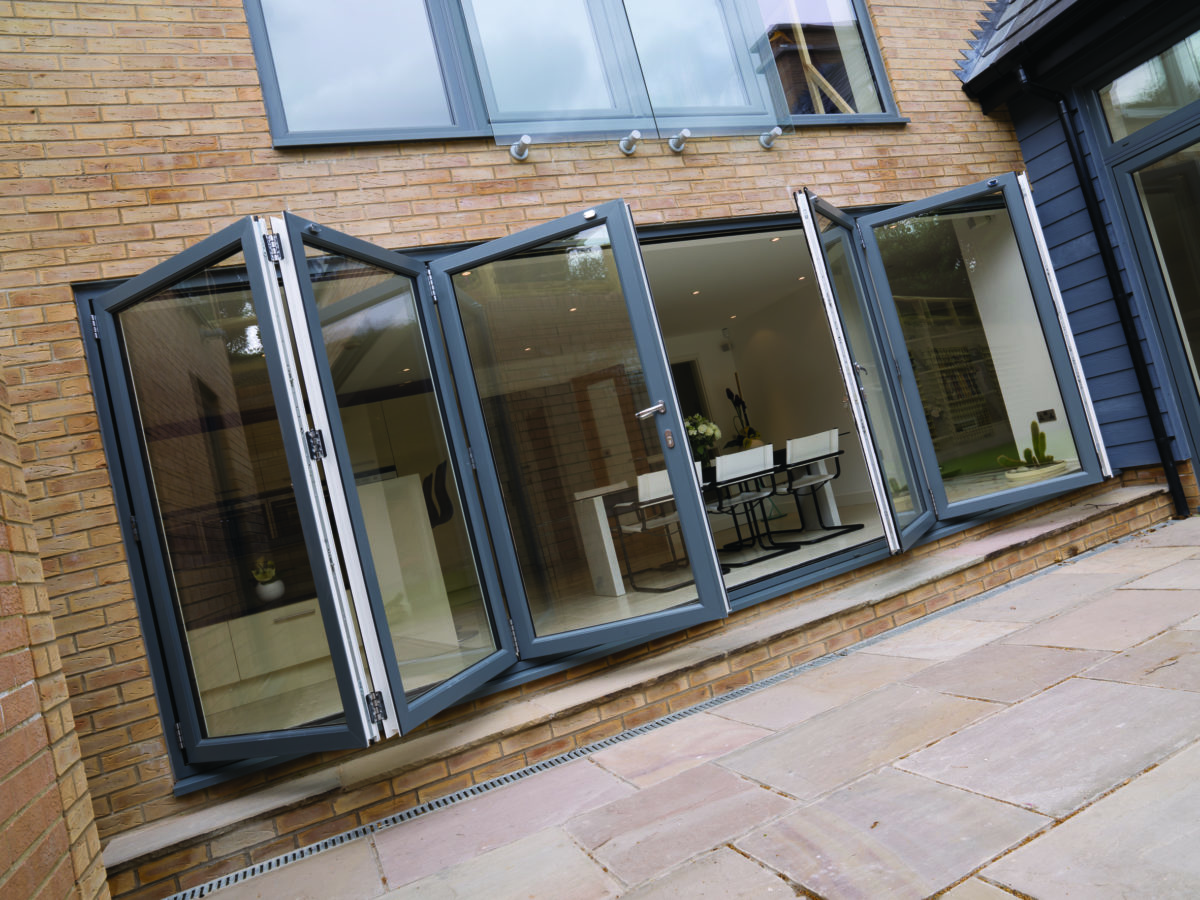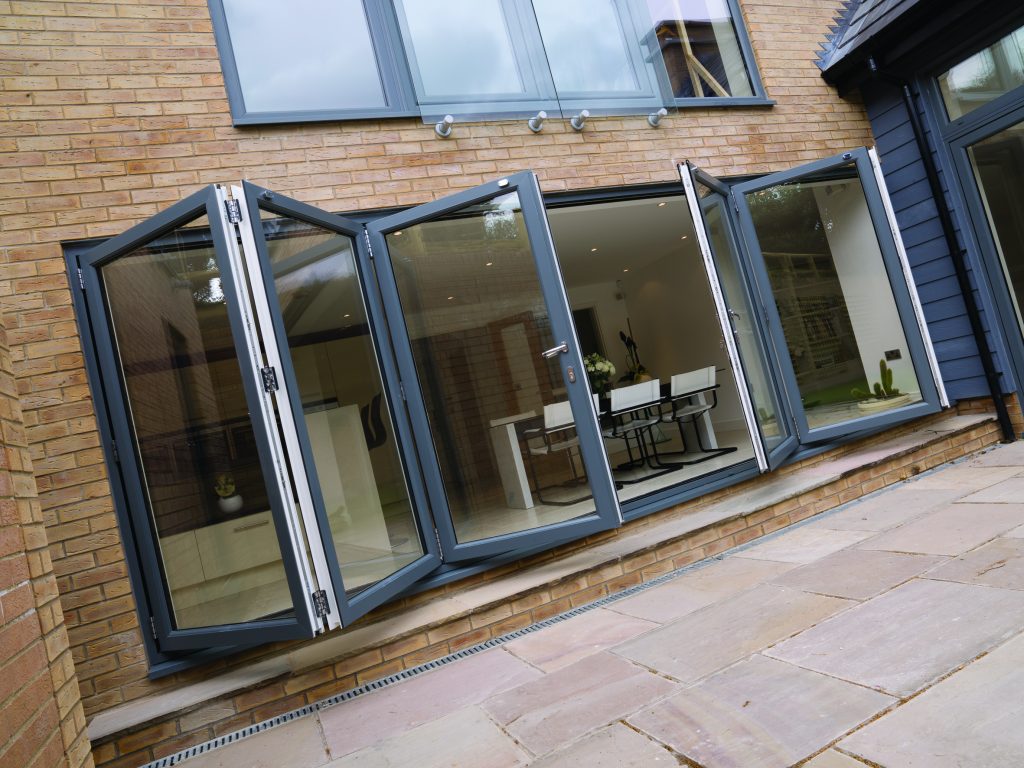 Bi-folding doors are known for offering you shoot bolt locking, anti-locking as well as anti-bumping cylinders. All of these features add up to provide you with the security and help that you need. If you want high-quality doors with amazing security, you can't go wrong with these.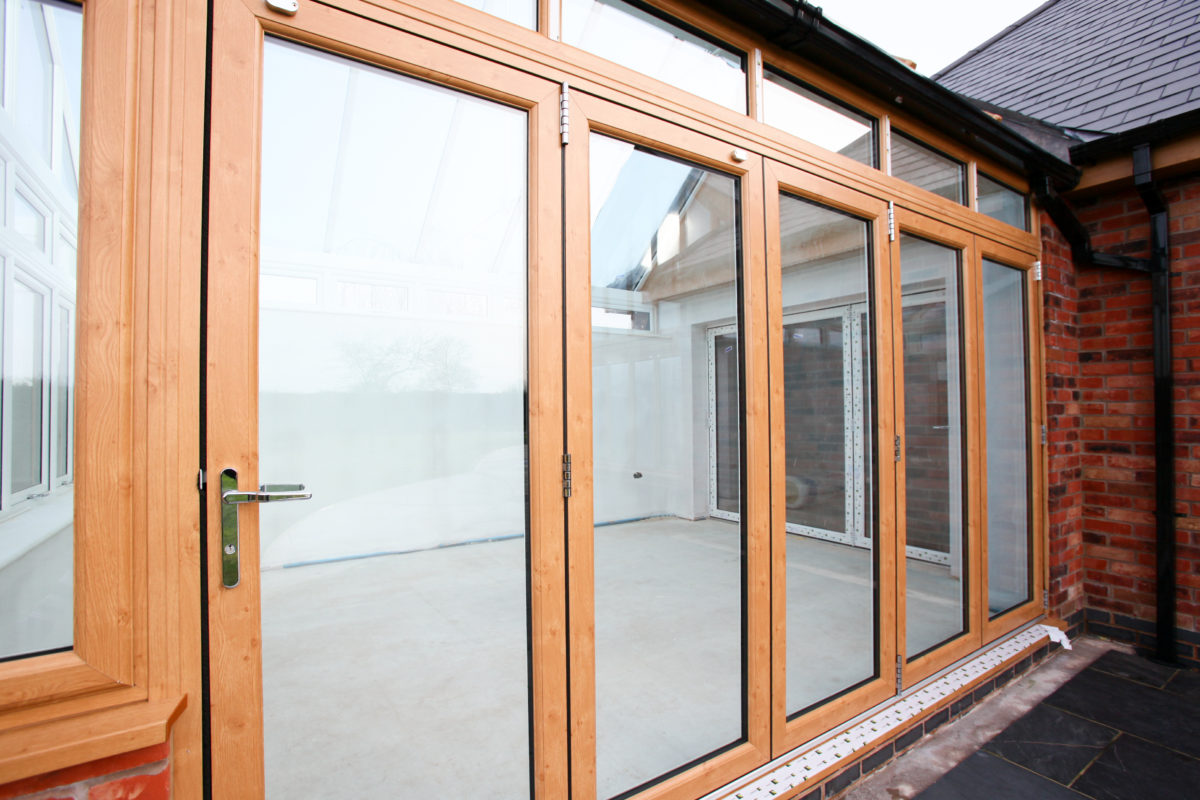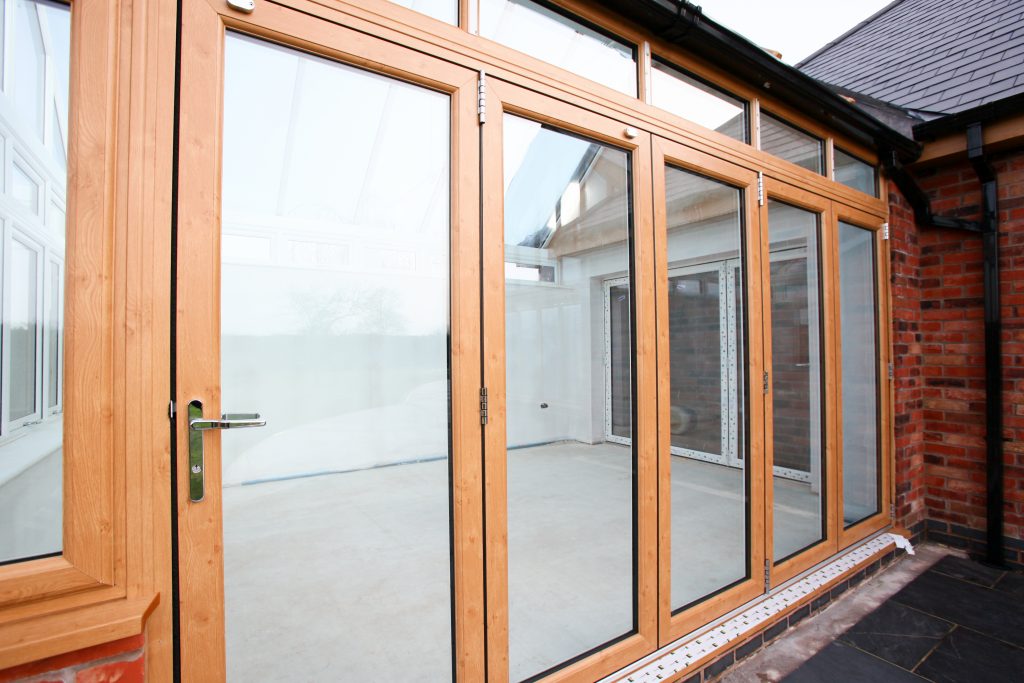 You might add door fitters from time to time, but the Bi-Folding Doors are known for the fact that they are easy to maintain. The added aluminium inside these doors makes them very good and reliable, and you can use then whenever you want without any problem. The good thing is that they also look great and the amount of maintenance they need is minimal, which is great for something like this. Every Bi-Folding Door from Oaktree comes with a 10-year warranty too.