A new porch can add extra charm and character to your home whilst increasing its value and providing you with extra storage space for bags and footwear. Porches provide you with sheltering from the elements as well as a useful extra entrance to your home. They also give you extra security and thermal benefits. Although most porches are built at the entrance of your home, they can also be found at the side and the rear of some properties.
If you're interested in adding a porch to your home and wish to work with a team with a proven track record in the North East, talk to Oaktree. We can help you design a porch that will complement your home perfectly whilst making it charmingly distinctive. We offer a vast range of porch designs as well as a number of size, colour and finish options that allow you to personalise your porch.
Customers across the North East have benefited after having new porches designed and built for them by Oaktree. We have built a diverse range of porches and you can get in touch with us at any time if you'd like to discuss your needs in detail in order to come to an informed decision. We offer some of the most competitive prices in the North East and only work with the strongest and most durable resources available to us.
Why not get in touch with us right now if you're interested in adding a brand new porch to your property?
Why choose an Oaktree Porch?
Guaranteed Quality
An Oaktree porch adds space, security and style to the front of your home. As well as looking fantastic, you'll be free from draughts and will see the benefits in your energy bills. Available in both uPVC and aluminium, our porches are fully enclosed and consist of a minimum of 50% glass. With over 10 years experience we can create a bespoke design to give your home a formidable first impression.
An Oaktree Porch offers many benefits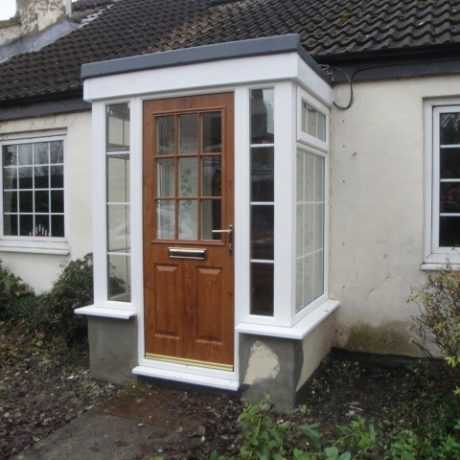 A solid porch adds an extra layer of security to your home, to help deter would-be intruders. Add the fact we use toughened glass in our double glazed units as standard and reinforced hinges, you can rest assured knowing that the front of your home will be more secure than ever before.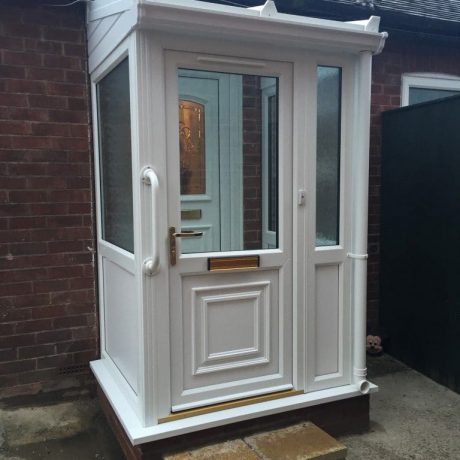 Extra space to fit your needs
At Oaktree, we believe a porch should be able to cater for more than just your mail. So whether you desire a small expansion to your entrance for storage or a more traditional porch with space to sit and pull on boots or dry the dog, we can meet your needs and create the perfect porch for your home.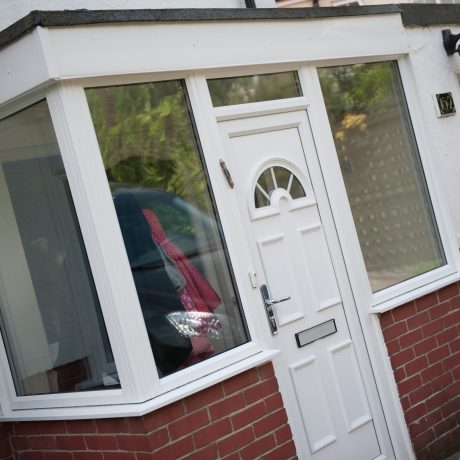 Our bespoke range of porches are made-to-measure for a perfect fit and will complement the aesthetics of your home. We can even match the front door to a new garage door to complement the style of your home. There's a range of roof styles to choose from, so the porch can either make a statement or blend in as though it's always been there. And they're also incredibly easy to maintain and will never rot, flake, rust or fade.
Fantastic job, work is really super a really good job.
Great job from start to finish, fitters are a credit to the company. They even had there own hoover to clean up after!