We at Oaktree know that the preferences of people change with time and technology. We have thus updated our business and come up with Oaktree composite doors that are a blend of top quality materials. We offer a range of stunning composite doors that can add beauty and elegance to your home.
Benefits from considerable strength and security
We are the leading and most reliable suppliers of composite doors that you can rely on for strong and cheap composite doors. These doors are the trend of late and we are leaving no stone unturned to see that they are made to the highest standards besides striving to bring down the cost for you. We are very professional and promise to do our job with precision, on time.
Our Composite Doors can also withstand extreme weathers and are just made for the British conditions. So choose us and forget about replacing doors time and again. They are police approved as well, in other words, our composite doors are highly secured. They are long-lasting and thermal efficient.
Choose from 14 different colours for your door
Oaktree Composite Doors can also be customised. We understand that each family comes with a different set of requirements, so will tailor make our doors using the hardware and security options you choose. Oaktree composite doors also come in marvellous colours too, with us, you are sure to find your favourite!
Our incredibly styled composite door can make the perfect choice for your front door. Enhance the curb appeal of your home and invite your guests with pride with our high performing yet cheap composite doors.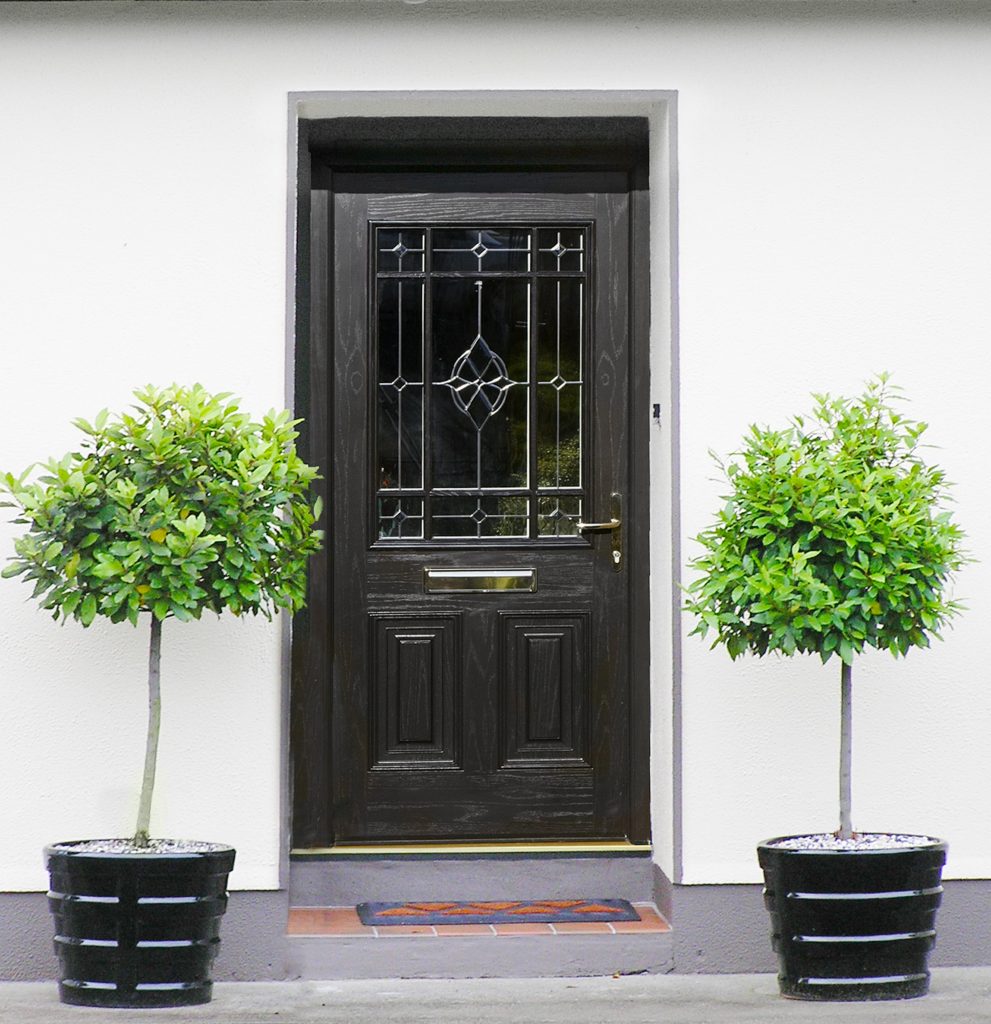 Your front door is the face of your property. It's the first thing you see when you get home in the evening, the last thing you see when you leave in the morning and the sight that welcomes your visitors.
Oaktree fabricators all over the North East offer composite doors from specially chosen suppliers, utilising thermally efficient Oaktree frames to perfectly match your Oaktree windows.
A composite door offers the appearance of a traditional front door, combined with the thermal performance and security levels required in today's modern world. The wide range of attractive designs available will allow you to welcome guests in style.
Offering up to six times the insulation of a timber door, a composite door combines the look of timber with superb thermal performance making it the ultimate modern solution.
Whether your home is a rural retreat or on a busy main road, a composite door from a Oaktree fabricator guarantees low maintenance with secure and enduring performance.
If you are seeking to replace an existing door or add some character to your property, your Oaktree fabricator is sure to have a solution.
Oaktree composite doors are not only aesthetically pleasing and lead-free but have been designed with security in mind. But what exactly is a composite door?