At Oaktree Windows, we rely on word of mouth for new work – it's our main form of marketing and in our opinion, the best. After all, 'all installers are not the same' and we pride ourselves on being the best in the business; our windows, doors, conservatories & roofing solutions are of the absolute best quality, and so are our installation and customer services.
One of our most popular products is the Guardian conservatory warm roof replacement – great for people who are unable to use their conservatory in the winter due to plummeting temperatures. To learn more watch this YouTube video:
Recently, Mr. and Mrs. Kemp asked us to fit a new Guardian warm roof to their conservatory in Darlington. As we do with every customer, we completed the job quickly and to an incredibly high standard. Mr. and Mrs. Kemp were so happy with their new roof that they gave us two bottles of red wine, two bottles of white wine and four cans of beer for our fitters, mentioning that the fitters were a pleasure to have working in their home – they also gave us a thank you card for the office! The card read "To the Oaktree Team, Thank you for our new room! Mr. and Mrs. Kemp".
Before Oaktree Windows arrived: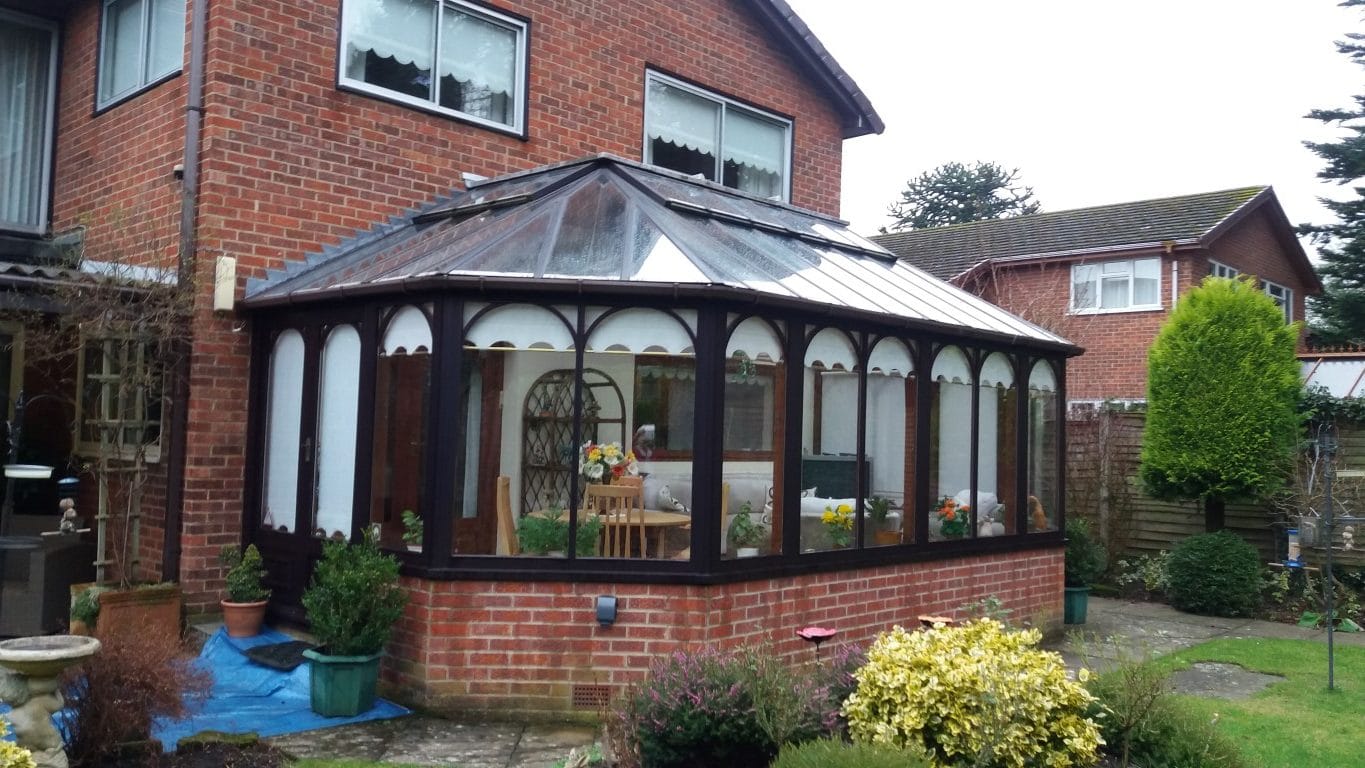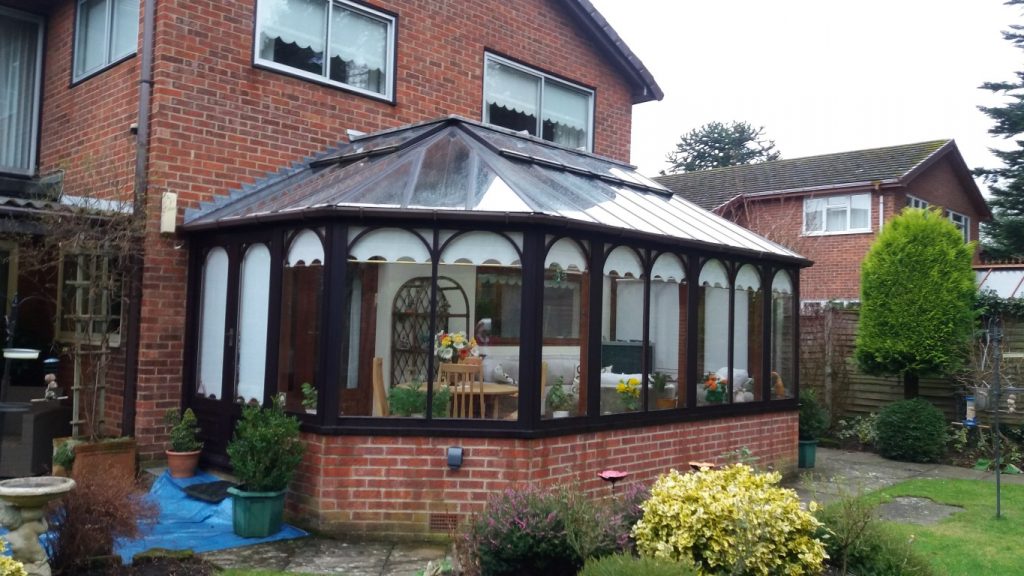 If you're interested in a new roof for your conservatory, or in fact any of the services we offer, please do not hesitate to give us a call on 01325 952 360 or email sales@oaktreehi.com.